See how Gia's skills helped West Park Cultural Center on a Communications Strategy project.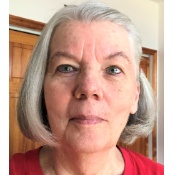 West Park Cultural Center uses arts and culture as a central tool in programs that help youth tap their creative and academic potential, and where residents can access the arts, education, and other development/support programs that contribute to their personal development.
What did Betty need?
By developing sound communication strategies to create greater awareness for our annual West Park Arts Fest, this is an opportunity to provide a valuable model that can help us expand our reach not only for this event but for the organization as a whole.
Matched On
Feb 5, 2017
Saved
$5422
Volunteer
Experienced Account Manager with a demonstrated history of working in the media production industry. Skilled in Data Analysis, Strategic Communications, Social Media, and Public Relations. I have a Bachelor of Arts (B.A) in Communication Arts from Notre Dame of Maryland University and a Master o...
Read More
What did Gia have to offer?
I am and have always been passionate about helping youth in my community. I would love to offer assistance in continuing to give back to my community by inspiring a shared vision to our youth. I have a Master's Degree in Strategic Communications and have created a variety of Strategic Communications projects such as a Strategic Plan for Newark and some of my professional experience includes working on projects from conception to completion.
Gia was eager to help and very personable. The project was simple in scope and confirmed that West Park Cultural Center is on track to successfully implement a communications plan if we have adequate personnel in place.
This engagement is sponsored by