See how Kishan's skills helped West Park Cultural Center on a Website Construction (CMS-Based) project.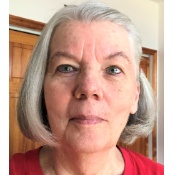 West Park Cultural Center uses arts and culture as a central tool in programs that help youth tap their creative and academic potential, and where residents can access the arts, education, and other development/support programs that contribute to their personal development.
What did Betty need?
Our website needs overhauling to address issues created when it was migrated from hot drupal to word press plus overall visual and user improvements. Our website is important to conveying our purpose, program opportunities, accomplishments, and building community. It is important for us to feature the work of our children and youth and provide parents the ability to give feedback. All of these capabilities help to inform donors and increase donor support.
Matched On
Feb 4, 2017
Saved
$16822
Have professionals like Kishan help you on a Website Construction (CMS-Based) project
Post this project
Volunteer
I'm a full-stack web developer based in the Washington DC area with 6+ years of professional experience. I'm looking to develop websites for causes that I care about.
What did Kishan have to offer?
I am looking to gain more freelance experience. Right now, I'm trying to build up a personal portfolio of sites. You would be mutually helping me a great deal if you do decide to take a chance on me. I will be ready to deliver top-notch work as it's something I will want to show off. I have 5 years of professional experience of web development. Anyone you would ask would tell you that I pay great attention to detail and deliver high quality results. I am only satisfied with my work if the end users enjoy using my web applications. Based on my past results, I know I can help you build a website your organization will be proud of.
Working with Kishan Gajera has been a wonderful experience for me as executive director of West Park Cultural Center. We entered into a significant project with Kishan to create a new website that improved elements from our old website and added new capacities to better engage and inform visitors...

Read More
This engagement is sponsored by