See how thomas' skills helped The One Less Foundation on a Merchandising project.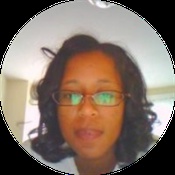 THE ONE LESS FOUNDATION works to help families and communities create paths out of poverty through a two-generation approach.
What did Ingrid need?
This project will help us to build brand awareness for our organization through the use of specially designed t-shirts, a graphic design for use on piggy banks, and a tote-bag design.
Matched On
Oct 30, 2019
Saved
$5422
Have professionals like thomas help you on a Merchandising project
Post this project
Volunteer
Hi my background is in graphic and product design. I have over 20 years of experience running my own design studio and providing art and designs for a variety of products, as well as art directing and over seeing all marketing aspects for my collections.
What did thomas have to offer?
I do agree with your mission, I think people need to be educated about how to take care of whatever money it is that they do earn and how they can grow that money and be smarter about it. I have over 20 years of experience in designing patterns and graphics that are then applied to various items like t0shirts, bags, hats, etc. I think I can tailor my own personal style to what the organization needs in terms of style, color, or design. I am not interested so much in just taking your logo and putting it on an item, if that is all you need, that is fine, but I can give you a bit of design as well.
This engagement is sponsored by