See how Toby's skills helped The Monkey and The Elephant on a Marketing Strategy Sessions project.
The Monkey & The Elephant is a non-profit coffee shop in Philadelphia. Our mission is to fortify former foster youth with personal and professional skills, employment and the supportive community needed to lead a sustainable independent lifestyle.
What did Iola need?
This project is critical to growing brand awareness and traffic to our coffee shop.
Matched On
Jan 21, 2020
Saved
$2998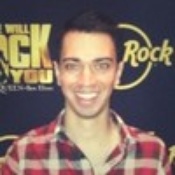 Volunteer
Worked for the past 12 years in marketing, advertising, budget management, branding and market research, primarily in the non-profit field. Looking to volunteer my professional skills to organisations across Philadelphia and help the city and its people grow.
What did Toby have to offer?
I have been looking to get involved in a project that ultimately helps to improve quality of life and opportunity in Philadelphia. I think The Monkey and the Elephant is a fantastic initiative to not only fundraise for a great cause, but provide the aged out foster kids with a chance to develop real life skills and have place to come together as a community. I strongly believe education is the great equalizer, and so too are opportunities to rely on a groups of friends and mentors for support as kids move into the workforce. I've worked in live entertainment, museums and destination marketing, always working to bring people to a particular locale for a particular reason. My biggest professional pet peeve are self-professed "ideas people" who have no interest in providing at least guidance as to how an idea might be implemented. I have always worked at the strategy level, moving ideas through various iterations as I gather different opinions from all experience levels and backgrounds. I then either see the idea through to the end, or give the team a blueprint to help with implementation.
This engagement is sponsored by