See how Chatterjee's skills helped New Freedom Institute on an Online Research project.
Citizenship, Ownership, Responsibility and Ethics
What did Mujahiddeen need?
It will allow our organization to focus and strategic planning.
Matched On
Feb 10, 2020
Saved
$5239
Have professionals like Chatterjee help you on a Online Research project
Post this project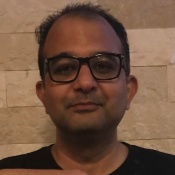 Volunteer
Full-time volunteer copywriter.
What did Chatterjee have to offer?
Not passionate about anything. You'd want an dispassionate worker when you get an outsider. Been planner and done doctorate. 26 Catchafire projects since last August. Testimonials attached.
Very concise and considerable.
This engagement is sponsored by