See how Hakim's skills helped Rebuilding Together Philadelphia on a Public Speaking Coach project.
Repairing homes, revitalizing communities, rebuilding lives.
What did Stefanie need?
The staff member's improved public speaking skills will allow them to better engage our volunteers and garner more information from the homeowners we serve.
Jade has been wonderful to work with, she's has taken a very positive attitude and approach to become a more confident public speaker, and has showed tremendous progress. I have no doubt she will continue to improve and get even more comfortable with future speaking opportunities.
Matched On
Feb 5, 2020
Saved
$8660
Have professionals like Hakim help you on a Public Speaking Coach project
Post this project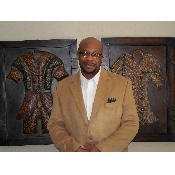 Volunteer
I'm a Life, Leadership and Public Speaking Coach with over a decade of continuing professional speaking & training experience. I'm also the creator and host of the #JUST JUMP PODCAST where my guest and I offer golden advice to help encourage and inspire others who're ready to JUST JUMP into their...
Read More
What did Hakim have to offer?
My passion for Public Speaking Coaching stems from suffering from a speech impediment for the first 30 years of my life. Once I was blessed to over this my passion has thus been to help others overcome their fear and struggles with glossophobia. I've been trained in Public Speaking and have work professionally as a speaker/trainer/facilitator for 17 years. Also I'm a Philly native!
This engagement is sponsored by