See how Michael's skills helped Nationalities Service Center on a Marketing Strategy Sessions project.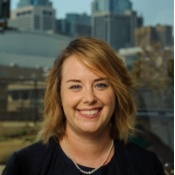 Nationalities Service Center prepares and empowers immigrants and refugees in the Philadelphia region to transcend challenging circumstances by providing comprehensive client-centered services to build a solid foundation for a self-sustaining and dignified future.
What did Gretchen need?
This project will allow us to reach more students in need of English Language learning support. Currently we are reaching about 125 students per session and we have the capacity for additional students.
Matched On
Feb 25, 2020
Saved
$2998
Volunteer
Hello Catchafire Community. I have deep leadership experience in marketing, communications, strategy, technology, and business development/fundraising. I've served as a board member for a number of non-profit organizations. These have been focused on human services, community development, arts, a...
Read More
What did Michael have to offer?
My family came to the United States as immigrants. I strongly believe that all who enter the United States should find care, comfort, and assistance to improve their lives and the communities where they live. I live in Bucks County, Pennsylvania and lived in Center City (Queen Village) for 14 years. I welcome the opportunity to work in person or remotely, on this important project. My 25 years of marketing leadership experience will benefit NSC as it develops a comprehensive plan to grow your Education program. I'll work with you to determine the "most important questions" about the program and the answers which will drive the strategy and plan. I welcome the opportunity to join you in this important work. The new digital literacy lab has incredible potential to help those in need and to draw even more potential partners to NSC.
This engagement is sponsored by