See how Roxana's skills helped Chester Community Coalition on a Logo Design & Visual Brand Identity project.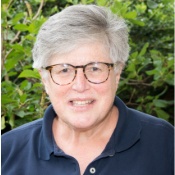 To heal the psychological and emotional impact of homicides and reduce trauma-related reactive violence in the City of Chester, PA
What did Frances need?
We've been told our brochures and newsletters look home-made (they are). We want to project a more professional image for prospective funders and participant families.
Matched On
Feb 4, 2020
Saved
$4817
Have professionals like Roxana help you on a Logo Design & Visual Brand Identity project
Post this project
Volunteer
Hi, my name is Roxana! I'm an Illustrator, UI and graphic designer. I like to utilize my skills to help raise awareness over various issues that I'm passionate about.
What did Roxana have to offer?
I would like to help with this project because I found what your doing is important and so good for people who have gone through a loss or an assault. Hi I'm a graphic designer and I have been doing logos and branding for a few years now and would like to help you on this project.
This engagement is sponsored by