See how Rachel's skills helped Regional Housing Legal Services on a Human Resources call.
RHLS works to create housing and economic opportunity in under-served communities in Pennsylvania and to effect systematic change for the benefit of lower-income households statewide.
What did Rachel need?
I'd like strategic advice on the question of compensating organizational leaders/managers vs. staff. We have used a seniority only system and are thinking about changing.
Matched On
Feb 5, 2020
Saved
$340
Have professionals like Rachel help you on a Human Resources call
Post this call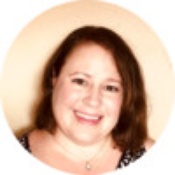 Volunteer
Certified SPHR, PMP offering a 25-year leadership career distinguished by commended performance and proven results. Extensive management of human resources functions includes experience in many areas of Human Resources Management. Demonstrated success in designing and implementing custom programs...
Read More
What did Rachel have to offer?
Hello! I am a human resources consultant and regularly assist and advise various organizations on human resources matters. I would love to volunteer my knowledge and experience for a worthy cause!
Rachel was fantastic! It was easy to schedule. We talked when planned. She was flexible and responsive. She gave us advice on how to think about our work in this area going forward, how we could best use a consultant, and where we may want to pay attention to reduce risks. Really wonderful, he...

Read More
This engagement is sponsored by