See how Grace's skills helped Will Trippley Foundation on a Website Visual Design project.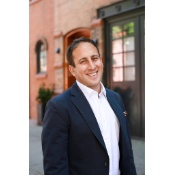 Enriching children with a unique combination of soccer, counseling, and wellness.
What did David need?
This project is crucial because it will help the foundation become more legitimate.
Matched On
Mar 24, 2020
Saved
$9186
Have professionals like Grace help you on a Website Visual Design project
Post this project
Volunteer
I am an outdoor-loving, adventure-seeking, dog mother. I am a software developer in Orlando, FL with a creative side! My enneagram type is 7, Myers-Briggs is ENTJ. In my free time you can find me reading or listening to music in the sun, but I am often traveling to new places. My passion areas ar...
Read More
What did Grace have to offer?
I have worked with many nonprofits and have not seen any that directly deal with bereavement and youth. Experiencing the loss of a parent at a young age gives me personal gratitude to see a program dedicated to this cause. I truly appreciate the work you are doing and would be honored to help in any way possible. I am a software developer for one of the largest tech companies in the world. I have professional experience in website development. I pride myself in enhancing user experience and I have ample experience with nonprofits. I have the skill set and would love to have this opportunity!
This engagement is sponsored by