See how Jon's skills helped Pamoza International on a Video Editing project.
Pamoza's mission is to unite people in alleviating suffering and despair through Christian outreach and discipleship, meeting basic human needs, establishing self-reliance, and promoting environmental stewardship.
What did Temwa need?
Making our work come alive for our stakeholders is of utmost importance. We serve people who are 8,000 miles away from our U.S. audience so sometimes, video footage is the only way we can share our impact in a real way.
Matched On
May 20, 2020
Saved
$5422
Have professionals like Jon help you on a Video Editing project
Post this project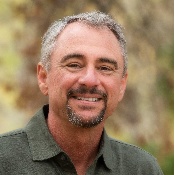 Volunteer
Hello! I would love to offer my video editing services to Pamoza International. I am a professional video Producer, Director, and Editor with extensive experience creating award winning marketing, news, and documentary content. I've explored the Pamoza International website, and I'm inspired to s...
Read More
What did Jon have to offer?
I am inspired to see the how Pamoza International is helping the people of Malawi build stronger communities and a brighter future for their children. I would be honored to use my video storytelling skills to help your organization spread your message and advance your goals. I have over 20 years of experience creating industry-leading video content.
This engagement is sponsored by