See how Annabelle's skills helped Will Trippley Foundation on a Social Media call.
Enriching children with a unique combination of soccer, counseling, and wellness.
What did David need?
I'd like strategic advice on how to improve my LinkedIn profile.
Matched On
May 20, 2020
Saved
$392
Have professionals like Annabelle help you on a Social Media call
Post this call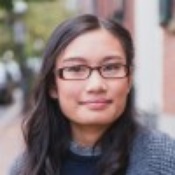 Volunteer
I am a rising sophomore at Bentley University, interested in business with a concentration in Finance and/or Computer Information Systems. I have a strong background in technology and leadership, as well as a strong sense of attention-to-detail. I have been involved with Business Professionals of...
Read More
What did Annabelle have to offer?
I have been thoroughly trained in resume and LinkedIn profile creation and maintenance, in both high school and college. In high school, I attended a technical high school in the Business and Applied Technologies program. I also assisted many of my peers in creating their LinkedIn profiles. In college, I took a course that enhances our LinkedIn profiles and provided many useful resources for the creation process.
Annabelle is a star! She's selflessly given two hours of her time, went above and beyond, and improved my LinkedIn profile exponentially! I highly recommend Annabel!
This engagement is sponsored by